Episodes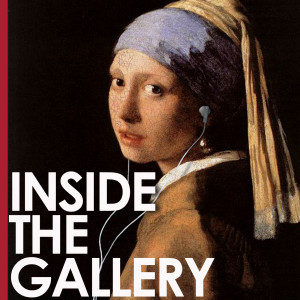 Sunday Oct 04, 2020
Sunday Oct 04, 2020
Van Gogh Alive arrives in Sydney, the Powerhouse looks to 2030, and Sydney Contemporary switches to online. This episode looks at COVID-safe exhibitions and alternative online experiences.
Index:
1.22: Van Gogh Alive launches in Sydney. Significant COVID-safe measure are in place for this large-scale, multi-sensory experience that has inspired over 6 million people across 50 cities around the world including Rome, Milan, Berlin, Shanghai, Hong Kong, Moscow and many more. We hear from the creator Bruce Peterson (Grande Exhibitions), promoter Emma Triggs (The M Agency), and event manager Gracie Valdez.

10.30: Hybrid: Objects for Future Homes is open at The Powerhouse museum in Sydney, where nine design studios have collaborated with practitioners from diverse industries to create objects exploring rapidly changing global landscapes and the pressing issues of our time. Hear from Museum CEO Lisa Havilah, creative director Stephen Todd, and Australian Research Council Laureate Professor Veena Sahajwalla.
21.45: Sydney Contemporary returns, in a very different format, 100% online. Fair Director Barry Keldoulis speaks about the challenge of designing a worthy web experience, creating a unique journey for the visitor, now proving to be popular both with the participating galleries, and with art buyers around the world.
Transcripts of interviews are available for download HERE. The transcriptions are made possible by the support from Pixel Perfect Prolab - The photolab for professionals.