Episodes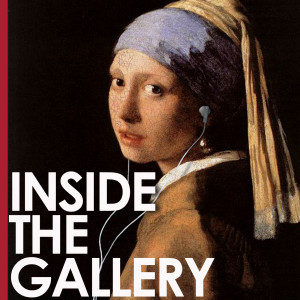 Friday Mar 24, 2023
Friday Mar 24, 2023
A new and immersive contemporary arts festival is scheduled for the picturesque South Coast town of Berry from June 22 to 25, 2023. OpenField Arts Festival will showcase contemporary art in and around the town in unique non-museum venues, including halls, community spaces and natural reserves.
Festival Co-Director and acclaimed Australian musician Lenka Kripac, a local Shoalhaven resident, speaks with Tim Stackpool about the increasing numbers of artists and professionals moving to the region due to its unique beauty and lifestyle, and the increasing desire for cultural engagement.
Fostered by a local group of creatives, the largely-free festival has already confirmed 21 high calibre artists, including critically acclaimed photo media artist and local resident Tamara Dean. 
Other celebrated artists participating in the festival that have chosen to base themselves in the Shoalhaven include Glenn Barkley, Sophie Cape, Sarah Enright, Anna Glynn, James Gulliver Hancock, Bonnie Porter Green, and Michael Purdy. They will exhibit alongside visiting artists including Tina Fox, Claire Healy and Sean Cordeiro, Jess MacNeil, and Emma Saunders.
A transcript of this episode can be found here, made possible by support from the Australian Arts Channel.