Episodes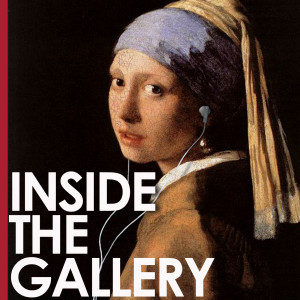 Tuesday Sep 14, 2021
Tuesday Sep 14, 2021
New York's Museum of Modern Art (MoMA) has restored and preserved the 1982 horror 'cult' film Basket Case, and it's now part of the museum's permanent collection.
Take a listen as sculptor Kevin VanHentenryck (who played the film's lead) describes inspiration and crossroads within the arts, continuing with his love of stone carving while drawn into the world of underground film making, and subsequent bigger budget sequels.
From humble beginnings carving discarded stones and rock found in derelict New York streets, to now creating works as heavy as 8 tons, the artistic journey of a lifetime comes with both enlightening opportunities and heart-rendering challenges that all contribute to unique and compelling inspiration.
A transcript of this edition is available for download HERE. The transcriptions are made possible by the support from Pixel Perfect Prolab - The photolab for professionals. 
Links:
Kevin's 2 week free stone carving seminar:
https://freehscs.com/
Kevin's work:
https://www.kevinvanh.com/
MoMA's restored and digitised Basket Case:
https://tubitv.com/movies/490129/