Episodes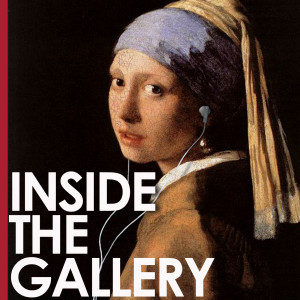 Monday Feb 14, 2022
Monday Feb 14, 2022
One of Australia's most celebrated traditional artists, Charles Billich, is shifting into digital art and Non-Fungible Tokens (NFT) with his own NFT project. His first work in the series is called Journey of Flat Earth and explores the recent upheaval of COVID-19 and the unknown of NFTs and blockchain.
Described as one of the world's most important living artists, Charles Billich is also one of the most credentialed artists of all time. The modern-day surrealist has enjoyed a colourful, unconventional career and personal life.
He was famously commissioned to develop the Bing Ma Yong Terracotta Warriors series in China, and his works have hung in the White House, the Vatican and the United Nations. His famous surrealist cityscapes of some of the world's major cities combine popular landmarks and the energy of each location in unexpected ways.
Currently, aside from Michaelangelo, Charles is the only other artist who has been allowed by the Roman Catholic Church to paint from inside the Sistine Chapel.
In this edition of the podcast, Geoff McDonald, Managing Director of Billich Alive, describes the nature of using NFTs to safeguard the provenance of artworks, and the nature of using Charles Billich's practice to create unique items crafted particularly for the technology.
A transcript of this edition is available for download HERE. The transcriptions are made possible by the support from Pixel Perfect Prolab and the Australian Arts Channel.