Episodes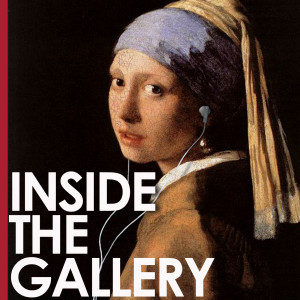 Friday Nov 17, 2023
Friday Nov 17, 2023
We're invited, by the Australian Museum to transport ourselves back 3,300 years, across the sands of the Sahara Desert to reach the heartbeat of ancient Egypt ruled by the most celebrated pharaoh in the country's storied history. This is the opportunity to experience one of the greatest collections of its kind, in an Australian-first exhibition, Ramses & the Gold of the Pharaohs.
This all-new multisensory museum experience provides visitors with a window into the life and accomplishments of Ramses II, more commonly known as Ramses the Great, who ruled Egypt for 67 years – the second longest reign for any pharaoh, living an astonishing 92 years. It's exclusive to Sydney, and features 182 priceless artefacts including the sarcophagus of Ramses II - one of the most impressive royal coffins from ancient Egypt ever to be discovered – and there are other treasures too, and one-of-a-kind relics, some of which have actually never left Egypt before.
Speaking about the exhibition, this edition of the podcast features museum director and CEO Kim McKay AO, curator Dr Zahi Hawass, Egypt's Secretary-General of the Supreme Council for Antiquities Dr Mostafa Waziry, and World Heritage Exhibitions VP Troy Collins. 
A transcript of this edition is available to download HERE. The transcriptions are made possible by support from the Australian Arts Channel.